«We welcome new forms of work in an open society. At the same time, we are committed to the health and personal integrity as well as the social security of those in employment.»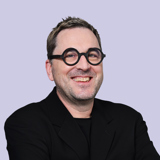 Agile, reliable, helpful. That is Angestellte Schweiz. We are working enthusiastically to shape the new working worlds for everyone in a spirit of solidarity and fairness.
Work better
We think together what belongs together. Balancing work, family and leisure is a challenge. We seek solutions and work to ensure compatibility of work, family and leisure and a healthy balance.
Develop yourself professionally
We provide advice and support for further development in career and work. We provide helpful support for specialists and managers and promote individual competence.
Shaping the future
Good new things don't come about on their own: Only as a broadly networked community together with our members and partners can we achieve sustainable change. We accompany the journey into the unknown competently and reliably.
Reaching the goal together
We work deteminedly to achieve our success. But we don't do it alone. We believe in the power of trusting cooperation and are part of a broad network with many talents and competencies in a wide variety of organizations and companies.
Employees Switzerland is everyone who supports our values and our goals - ideally and, most effectively, as a member.
 «Members are our most valuable asset. It takes all of us, for a fair and transparent working world.»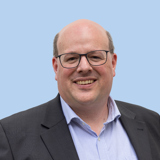 Organization
Trustful cooperation in a broad network.
The Assembly of Delegates is the supreme body. The association is strategically managed by a board of directors and operationally by a business office. Our consultants are in daily contact with the members and the affiliated employee associations, our member organizations. Partner companies are part of our network. We maintain an open and reliable dialogue.
Regulations & statutes (in German)