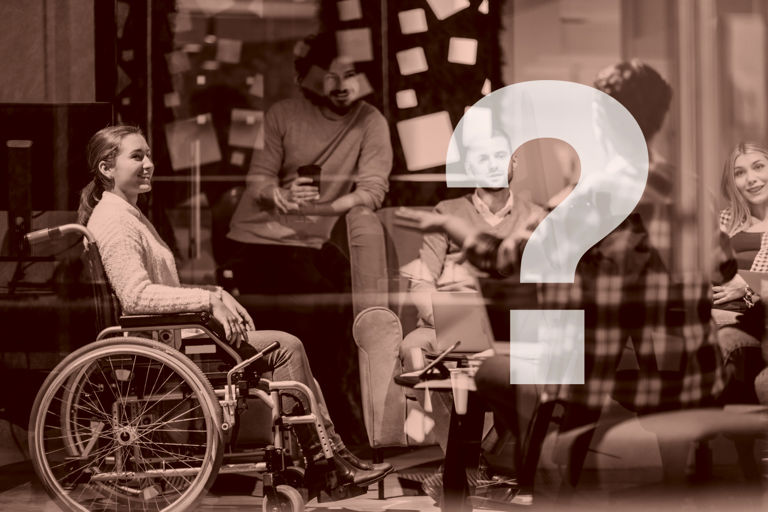 What does inclusion mean?
Inclusion is when all people can participate.
«Includere» translated from Latin means «to include», «to include». According to the dictionary, inclusion is «being included» or «equal participation in something». Inclusion therefore means that all people belong, including those with a mental or physical impairment.
Inclusion in the workplace
In terms of the workplace, this means above all accessibility. This means: offices and common rooms as well as toilets and emergency exits are accessible by wheelchair. There is a lift and door handles and switches for badges and the like can also be operated from a wheelchair position.
Switzerland has had the Disability Equality Act (BehiG) since 2014. However, this only obliges state offices and administrations to ensure accessibility.
Websites can also be barrier-free: Then people with visual, reading or hearing impairments can understand them and use the content. Examples of accessible digital content are videos with subtitles for people with hearing problems and text descriptions for images and forms for people with visual impairments.