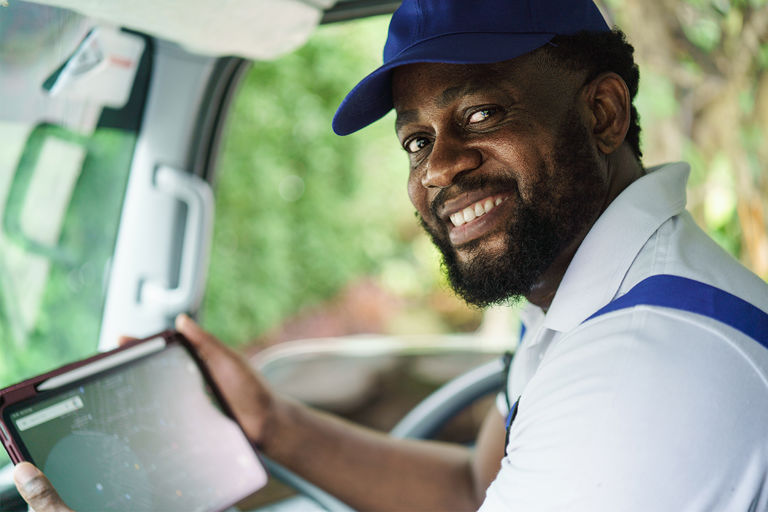 Platform Workers: Self-employed or Employed?
In the platform economy, it is often very unclear whether workers are self-employed or employed. It depends on various factors.
I have been working as a courier for six years with my own vehicle. The orders are assigned to me by the digital platform QuickQuickerQuickest (QQQ). Apart from QQQ, I have no other employer.
I find the working conditions poor. I have no guarantee that I will have any orders on any given day.
The sometimes very long travel to and from work does not count as working time.
I do not receive compensation for the use of my own car. Nor for fuel.
QQQ determines which assignments are to be done where and how much I earn per minute doing them. The amount of compensation often changes, sometimes at short intervals.
A ruling by the Federal Court has piqued my interest: Uber drivers are to be considered employees and thus have better working conditions. I am in the same situation as these drivers. Can I ask to be employed by QQQ?
Remo W.
Remo is a poor wretch. He bears the full risk for his income but cannot influence it himself. How much he earns depends entirely on which assignments QQQ assigns him and how it compensates him for them.
As a self-employed person, Remo is not entitled to unemployment benefits. If he falls ill, he earns no money.
Criteria for Self-employment not Met
Remo's work situation is indeed comparable to that of an Uber driver. Typically, he is completely dependent on the QQQ platform.
Remo also does not run a company or organization through which he provides and bills his services.
Remo has earned over 26,000 francs in each of his six years with QQQ. If he were employed, he and his employer would be required to contribute to the pension fund with this income. This fact also plays a role in determining whether Remo can be considered employed.
Uber Ruling Does not Automatically Apply to other Platforms
Remo clearly does not meet the criteria for self-employment. Treating him as self-employed is a travesty. So, is he automatically an employee?
Unfortunately, it's not that simple. How far the Uber federal court ruling will affect other platform employment relationships remains to be seen. For the time being, it applies to the case under discussion in the canton of Geneva. The situation is similar in the canton of Vaud, where the cantonal court issued an identical ruling.
Legal Action only with Support
If Remo wanted to be recognized as an employee by his employer, he would have to take legal action. He is not advised to do this as a lone fighter. He would risk losing his assignments immediately and be fully occupied with the lawsuit.
Remo can, however, get help from an employee organization, as the complaining Uber drivers have done. He can also secure the support of other couriers working for the platform. However, in this case he should make sure that he could find another job – as he does is not protected against dismissal.
Temporary Work Is a Better Option
In any case, looking for a new job is Remo's best option. If he doesn't want a permanent job, he can look for a platform with better working conditions.
An even better option for Remo could be to sign up with an intermediary for temporary work. There is a collective employee agreement for this industry. It puts the temporary workers in a much better position than the self-employed platform workers.