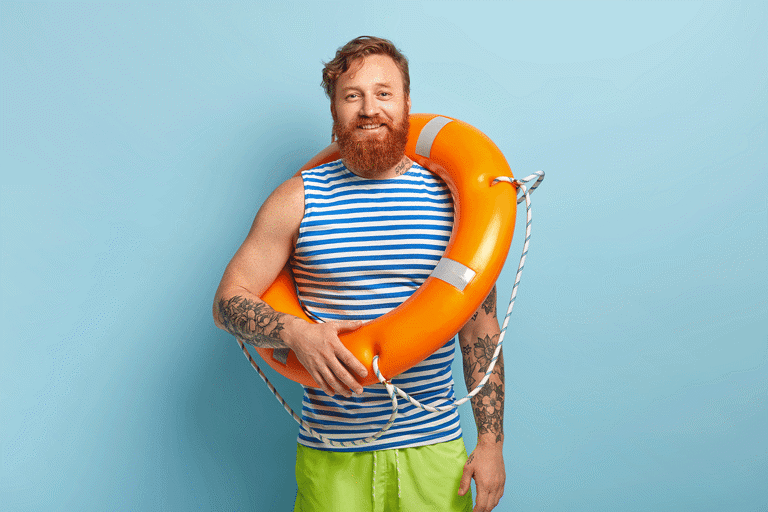 Unpaid Leave: what You Need to Be Aware of
Do you want to take unpaid leave? Then play it safe and find out more here.
In recent years, I have done one thing above all: work. Now I would like to take some time off to think about my professional and private future. I was thinking about an unpaid leave of one or two months. Before I go to my supervisor with the proposal, I would like to find out about my rights and obligations. I am not subject to any collective employee agreement. I have attached the company regulations.
Remo G.
Before we get into the details, you first need to know: Swiss labor law does not stipulate a right to unpaid leave. However, some collective employee agreements (CEA) or company regulations do grant such leave. First find out whether your company has a CEA or company regulations governing unpaid leave and which provisions apply.
Act Early and Set up an Agreement
Remo works in a company without a CEA. The regulations of his company also do not contain any provisions on unpaid leave. The legal service of Employees Switzerland gives Remo these two pieces of advice first:
Communicate your request early enough, so your employer can organize a replacement. This way you have a better chance of having your request accepted.
Put the time and duration of the unpaid leave in writing in an agreement. Also include the consequences for you and your employer.
Stick to these two points, even if unpaid leave is regulated in your CEA or company.
The Consequences for You
Those who take unpaid leave must be aware of these consequences:
Work performance and wages:

During unpaid leave, you do not perform any work and the employer does not pay you any wages.
Your 13th month's salary may be reduced proportionately.

Employment contract:

The employment contract remains in force. You must not work for a third party for pay during unpaid leave without the employer's consent.
The employment contract may be terminated during the leave. The notice period begins as soon as you resume work.

Vacation:

From the 31st day of unpaid leave, the obligation for you and the employer to pay into the social insurances ceases. This means that you are not entitled to compensation for non-occupational accidents or illness. However, in such a case you can take out private insurance or extend your insurance. However, you will then have to pay the contributions yourself; your employer will not bear any of the costs.
Your entitlement to vacation may be reduced by one-twelfth for each full month of absence.

Accident and illness

If you have an accident or become ill during your unpaid leave, your employer does not have to continue paying your wages.

Time limits:

Unpaid leave is taken into account when calculating time limits, for example, in terms of seniority.

Job:

You are not entitled to stay at the same job after your unpaid leave.
Once all these questions have been clarified, like Remo you can focus entirely on what you have planned for your unpaid leave.