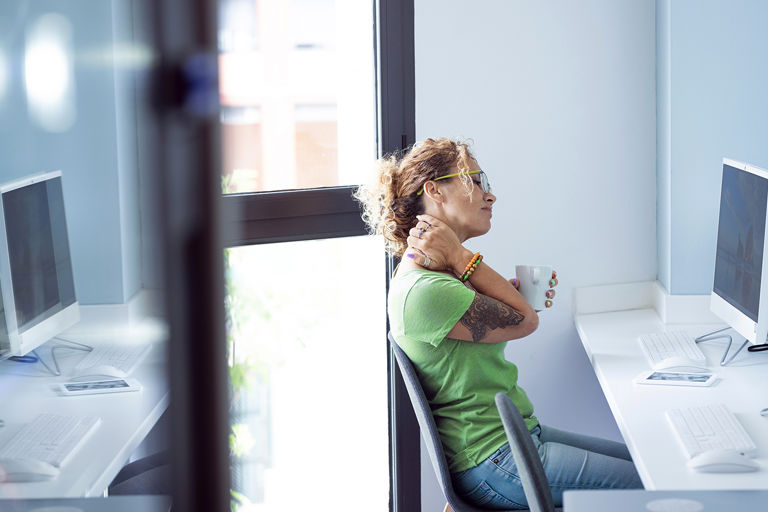 Employees Bear Burden of Shortage of Workers
In half of the companies, employees have to do the work of absent colleagues. We need other recipes.
40% of companies in Switzerland have difficulty filling vacancies. 13% do not succeed at all. 22% fill them, but have to cut back on the requirements. UBS found this out in a survey of 2500 companies. It confirms once again that the shortage of skilled workers is acute.
In Every Second Company, Employees Are Overworked
Most companies want to counteract the problem by making better use of their own employee potential. Half of the companies are also focusing on increasing their attractiveness for employees. Just as many want to keep older employees in the workforce longer. Finally, one-third want to make it easier for part-time workers to increase their workload. However, companies give less consideration to recruiting foreign workers.
Despite all these efforts, half of employers say "labor shortages are causing their employees to be overworked."
Distribution of Work among Existing Employees Exacerbates Problem
Distributing work to existing employees is the worst solution to the skills shortage. This is because it increases pressure and stress in the workplace and can make employees sick. This only exacerbates the problem.
"When employee performance declines, companies' ability to innovate suffers."
Alessandro Bee, economist at UBS CIO GWM, is "alarmed" by the survey results and points to another danger: "If employee performance declines, companies' ability to innovate suffers as a result."
Further Measures Are Needed
The shortage of skilled workers will not disappear anytime soon, the UBS survey also shows. Almost 40% of companies expect an even greater shortage of workers in the next five to ten years. Only 16% see relief.
So what is to be done if the measures already taken by companies are not sufficient? Employess Switzerland has repeatedly proposed recipes against the shortage of skilled workers that go beyond what many companies are implementing today.
Potential among Women and People with Handicap
For example, companies must try harder to recruit women. Mothers in particular work smaller hours or not at all. There is a lot of untapped potential. However, this potential can only be tapped if policymakers finally ensure that enough childcare places are available at affordable prices.
The situation is similar for people with disabilities. It often only takes a few adjustments to the workplace to meet their needs and companies can finally fill the gap in the workforce.
Employers can also be more successful in filling open positions with more flexibility regarding work-life balance and work-life balance. Various companies have proven that the 4-day week, for example, meets with great approval.
Better Fit of Skills Thanks to Training Offensive
The shortage of skilled workers becomes smaller the better the skills of the workforce match those that are in demand on the labor market. The fact that more than one-fifth of companies are cutting back on filling new positions shows that there is a need to catch up.
A better fit can only be achieved through an education offensive: Upskilling and reskilling are an ongoing task for companies and employees.
This also requires the support of politicians. The platform, the alliance of independent and solution-oriented employee and professional associations, of which Employees Switzerland is a member, has taken the initiative in this regard. It calls for the "recognition and promotion of education and training as a 'fourth pillar' in occupational pension provision".
If we all join forces and implement all possible measures, we will get a grip on the shortage of skilled workers!