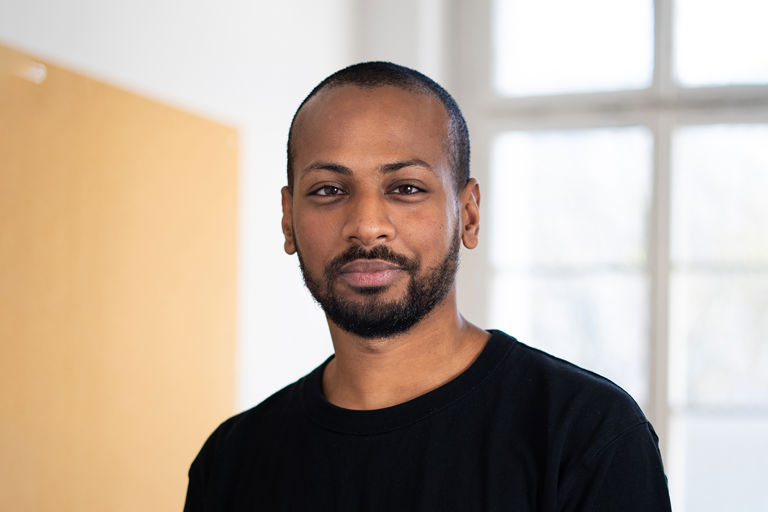 4-day Week: "We Work in a More Focused Way".
Employees at Huggystudio work from Monday to Tuesday. "Now we are happier and more successful," says Managing Director Daniel Abebe.
Daniel, how did you come up with the idea of introducing the 4-day working week in your company?
We had quite a lot of stress in the company, but we wanted to keep the employees with us in the long term. That's why we were looking for a solution to give them a better work-life balance. 
How did the employees react?
We involved them right from the start and developed the implementation together. Everyone found the idea convincing.
"Everyone found the idea convincing"
What 4-day model have you implemented?
We decided on the option of everyone having Friday off. This was the best way to reduce stress. No one can come in on Friday with a concern – everyone can switch off on that day. The price, however, is that we are not flexible if someone would rather take another day off.
How do customers react to the fact that no one from you is available on Friday?
It is not a problem for them. One customer would even like to introduce the 4-day week himself.
Do you pay the same wages for 4 days as you did for 5 days?
Those who changed from 5 to 4 days kept the wage. However, the employment contracts now stipulate an 80% workload for everyone. This gives them the freedom to work something else for the remaining 20%.
How did you implement the changeover?
By means of a project over three months. We changed over on January 1, 2022, looked at what was going well and what wasn't, and adjusted on an ongoing basis.
What Huggystudio employees say about the 4-day work week
The 4-day work week resulted in better prioritization and more effective use of my time. The hours feel more "valuable" and "limited". In addition, the model gives me more room to complete personal projects and pursue my interests.
Andreas Dobler
My life has improved in many areas thanks to the 4-day week. At work, there is more focus and I feel more productive than before. Privately, the positive effect is many times greater: I have more time to relax, do everyday stuff and, above all, discover new things – this is very important to me personally.
Stefan Egger
What difficulties did you encounter?
The first few weeks were incredibly stressful and painful. We still had the same goals and the same number of meetings, but less time. Sales dropped temporarily. I worked so much overtime in the first two months that I was almost back to a 100% workload.
How did you overcome the difficulties?
We started to let go. We focused on fewer goals and fewer things and automated processes. The lack of time forced us to sharpen our strategy. As a result, we were able to work in a more focused and purposeful way and increase productivity. Now we have less stress and more success.
From your perspective, what are the advantages of the 4-day workweek?
First, I personally appreciate being able to switch off for three days in a row. On Monday, I look forward to going back to work. For business, the second advantage is having a sharper focus and doing one thing really well. The third benefit is happier and healthier employees.
"We learned with the introduction of the 4-day week to say no to projects that are not our focus."
What did you learn from the project?
It's cool to have time, but for our business, focus is the most important thing. We learned with the introduction of the 4-day week to say no to projects that are not our focus.
To whom can you recommend the 4-day week?
It is not suitable for all jobs. A support hotline, for example, must always be available. Companies with employees who need to think creatively can benefit. The model is also suitable for attracting talent on the labor market. Many people prefer to work 80 instead of 100%. The new weekend runs from Friday to Sunday.
What should companies look out for when implementing it?
You must not lose faith in success. The employees have to go along with it and trust each other. They should be able to decide for themselves what they do in the remaining 20% workload. For example, some of our employees don't devote their Friday to a leisure activity, but are building a start-up.
Huggystudio supports innovation teams in the development of new products.