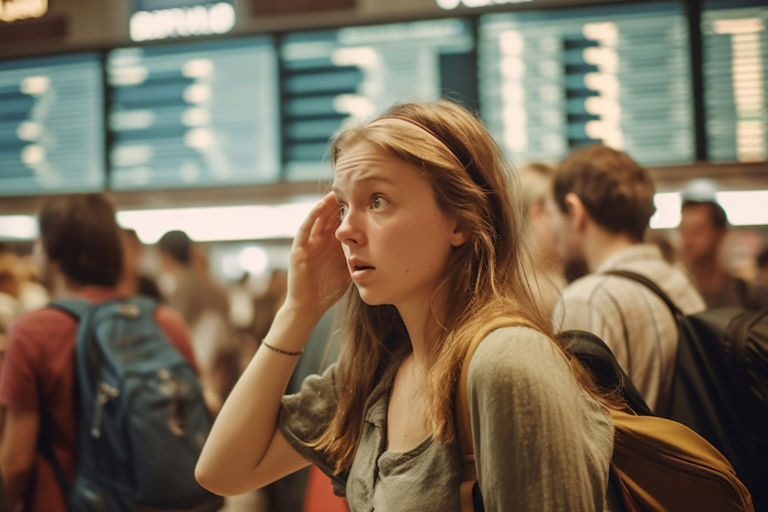 Travel Without Nasty Surprises
With our tips, you can avoid disappointment or painful cost consequences when traveling and enjoy your vacation.
Refund of Cancelled Trips – Find out about the Conditions
After the corona pandemic you can travel anywhere again. However, you may not be able to go on your trip. Be aware of where and under what conditions you can cancel it.
For example, if you booked a trip with a travel agency, the travel agency is the intermediary. The contracting party, on the other hand, is the organizer. Any refund must be requested from the organizer. Make sure you know what the cancellation conditions are.
Also find out whether refunds from tour operators, airlines, hotels, etc. are made in the form of money or vouchers. In the latter case, the refund will only be of use to you if you book there again.
For more info on flight cancellation and forms to request refunds, visit the FlugReklamation website (see link below).
Don't be Seduced by Fake Reviews on Booking Portals
Top location, sea view, cozy rooms, five restaurants – everyone is enthusiastic about this hotel and awards four or five stars on the booking portal. Only the four-lane road directly in front of it, the tiny room size and the lousy service nobody has mentioned.
Be skeptical! Don't just rely on the reviews of others. They could be fake. There are actually providers who have fake reviews created for a fee. However, this is illegal and the booking platforms take action against it.
If you want to avoid disappointment, it's best to find out about a hotel or vacation home through various channels before you book.
Be Careful with Tricks when Booking Flights
Airlines' pricing models often encourage you to get creative when booking flights. For example, airlines offer long-haul flights cheaper abroad than in their home markets.
It may be cheaper to book a Milan-Zurich-Bangkok flight instead of Zurich-Bangkok. Or instead of one outbound and return flight on the same day, to book two outbound and return flights, each with a few days' layover in between. Because the flights become significantly cheaper if there are several days in between. "Cross ticketing" is the name of this trick. In both cases, you do not take certain flights at all.
The airlines are taking action against such savings tricks. Various airlines explicitly point out when booking that the flights must be taken in the booked order. The ticket for the second flight becomes invalid if the first flight is not taken.
In order to be able to take your flight safely, it is better to book your routes without tricks. To save money, you can choose a cheaper flight at a slightly less convenient time.
Be Careful with Medicines when Traveling Abroad
What is approved as a medicine in Switzerland may be prohibited in other countries. This applies, for example, to painkillers or psychotropic drugs. Therefore, check whether the medication you want to take with you is permitted in the destination country (and possibly in the transit country).
If not, they could be qualified as drugs. If you are caught with them, it can end badly for you. You could even end up in jail.
It is of little use to hide the drugs well in your luggage. Drug dogs will sniff them out there.
Better Safe than Sorry: Travel Insurance
If you want to be on the safe side, take out travel insurance. Employees Switzerland has an attractive offer for you with the European Travel Insurance ERV, which covers a lot.